As we all know,
Raymond mill
is widely used in many areas, and in recent years, Raymond mill has become the most popular equipment in mining machines. Clirik is a professional manufacturer of Raymond mill, and the
Raymond mill
that made by us is adopt advanced structure of similar products at home and abroad, the device is higher than the ball mill efficiency, low power consumption, small footprint, one-time investment small. Roller centrifugal force of the tightly compacted in the grinding ring, so when the roller, grinding ring wear to a certain thickness does not affect the yield and fineness of the finished product. Roller, grinding ring replacement cycle is long, thus excluding the wearing parts centrifugal mill short replacement cycle defects.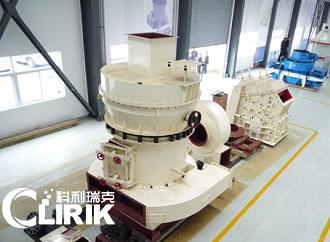 The output of this
Raymond mill
can reach up 20t/h. It's really a high efficiency grinding machine in todays market. So there are many customers want to buy a Raymond mill now. Then how much the Raymond mill will cost? Because there is some difference in the production process of Raymond mill, so the price of the Raymond mill will have some different too.
Shanghai Clirik Machinery is a professional
Raymond mill
manufacturer. If you want to know more about our products, maybe you can leave your message on our website, and our technical staff will contact you as soon as possible.
Prev:Difference Between Raymond Mill And Ball Mill
Next:Compare with Other Grinding Mill, the Advantages of Raymond Mill