As we all know, both
Raymond mill
and ball mill are the mining equipment which is used in the mining industry. However, as two size different grinding mill, there is also some difference. Clirik had summarized some difference and will share these points with you.
Raymond mill is one of the vertical grinding mill, the materials will be grinded repeatedly before the finish powder appears. So the efficiency of
Raymond mill
is higher than other grinding equipment.
As for the ball mill, it is one of the horizontal grinding mill, is always divided into two types, dry ball mill and wet ball mill, dry mill is used in cement, ceramics, refractoriness and other industries; but the wet ball mill is widely used in the field of dressing.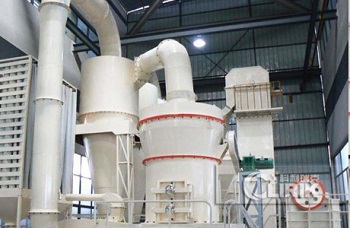 And the price of
Raymond mill
and ball mill is different too. In generally speaking, the price of a ball mill is higher than Raymond mill. Sure, according to the different situations, there will be some difference.
Shanghai Clirik Machinery is a professional grinding mill manufacturer. We are good at
Raymond mill
and ball mill production. If you are interested in our Raymond mill or other grinding equipment. Please leave your message on our website, and our technical staff will contact you as soon as possible.
Prev:What is the Price of YGM Raymond Mill?
Next:Compare with the Common Raymond Mill, the Advantages of Clirik Raymond Mill