As we all know,
Raymond mill
is a professional grinding machine in the mining industry. As a common grinding equipment. Raymond mill has lots of advantages. Clirik will share some advantages of Raymond mill with you.
First,
Raymond mill
has three-dimensional structure, covers a small area, has nature of a complete set, is a separate production system from the block to the finished product powder.
And next, fineness of finished powder is uniform, passing rate is 99%, which is difficult to other milling equipment.
And then, host transmission of the milling machine uses a closed gear box and pulley, having smooth transmission and reliable operation.
And next, important components of
Raymond mill
are made of high quality steel, wear-resistant pieces are high-performance wear-resistant materials, the whole host has wear-resistant high-performance, reliable operation.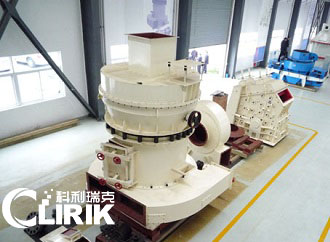 Finally, the electrical system is with centralized control, milling plant can be basically unattended operation, and easy maintenance.
Above are parts advantages of Raymond mill, if you want to more information about the high quality
Raymond mill
. Maybe you can come to our company to visit. Shanghai Clirik Machinery is a professional Raymond mill supplier. You can find good grinding machines in our company.
Prev:Compare with Other Grinding Mill, the Advantages of Raymond Mill