There is a new
Raymond mill
appears in the market now. Today, I want to tell you the price of this YGM series Raymond mill.
According to the different products, the price of the YGM series
Raymond mill
is different. Because the size and output of large Raymond mill are larger than the common Raymond mill. So the YGM series
Raymond mill
is more expensive. Clirik had developed YGM series Raymond mill which the finished powder is very fineness. The through rate of the powder can be up to 99%. Moreover, the important parts of large scale Raymond mill are made by high quality steel, and the wear-resistant parts are made by high-performance wear-resistant materials. So the Raymond mill has a good quality.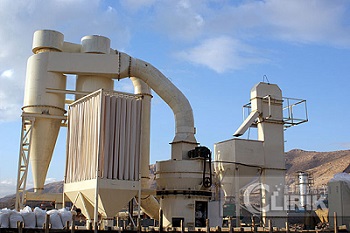 Because, the YGM series
Raymond mill
which more than 5 rollers are called large scale equipment, such as the 5R, 6R, 7R Raymond mill, all of them are large scale equipment. However, there is some difference produces which is made by different plants.
Shanghai Clirik Machinery is a professional
Raymond mill
manufacturer. We can supply high quality Raymond mill for our customers. No matter what questions you have, our engineers would give you an answer. And if you want to buy our YGM series Raymond mill, welcome you leave your message on our website.
Prev:Organizational Characteristics of Raymond Mill