As we all know, with the continuous development of the economy and the continuous progress of the industry, the needs of the stone powder are continuing to increase, and as a common grinding equipment.
Raymond mill
is widely used in stone powder grinding. In fact, Raymond mill can be used for nearly 400 kinds of materials grinding. In the range of stone grinding mill, different types of grinding mill can process the different sizes, such as capacity and output size. For
Raymond mill
capacity from 0.15 tons per hour to 20 tons per hour, while the fineness of finish product can be up to 30 to 425 mesh.
As a new type of
Raymond mill
, high pressure grinding mill is the machine that is basis on Raymond mill but there are something different. However, what we can do, if we want our Raymond mill have both capacity and output. What is the correct operation of the Raymond mill? Clirik will give you some useful suggestions: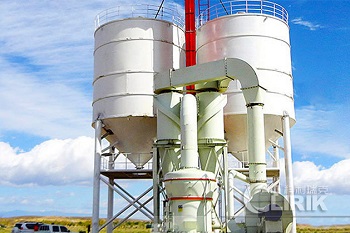 First of all, we must ensure the speed of the bucket elevator and belt conveyor are balanced, so that the Raymond mill could grind well.
Secondly, we should pay attention to Raymond mill maintenance, because the
Raymond mill
is usually working in the poor environment, so that there are lots of wear and tear on the machine. We'd better replace the worn parts in time. Therefore, we can reduce time and costs.
Prev:The Introduction of Bauxite Raymond Mill