Bauxite is widely used in lots of industrial applications, in the development of metal field bauxite is the best raw materials to produce the aluminum; at the same time, in the field of non-metallic, bauxite is also widely used in many areas. If we use a
bauxite Raymond mill
to grind the bauxite powder, the bauxite powder can be used in various industries. And I will introduce our bauxite Raymond mill, today.
Shanghai Clirik Machinery Co., LTD., is a professional manufacturer of grinding mill, the
bauxite Raymond mill
that our company produced is a very high quality equipment. I will offer you a brief introduction of our bauxite Raymond mill. as we all know, the bauxite Raymond mill is suitable for processing various non-flammable and non-explosive mineral materials that the hardness is less than 9.3 and humidity less than 6%, and the
bauxite Raymond mill
is widely used in the fields of metallurgy, construction, chemical industry, mining, highway construction and so on,. The granularity of the finished powder size can be adjusted between 30 and 425 mesh. This Raymond mill could produce lots of materials. For example: bauxite, quartz, feldspar, barite, calcite carbonate, limestone, talc, ceramic, iron ore, carborundum, rock phosphate, coal and other materials, total about 400 kinds of materials.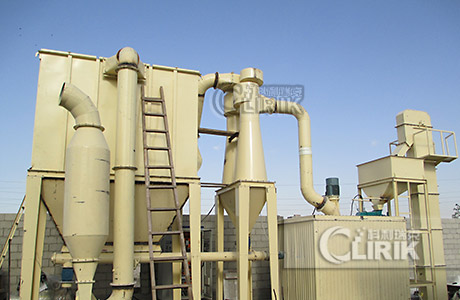 The
bauxite Raymond mill
that produced by us is one of the most outstanding Raymond mills, if you want to know more details about our product, you can visit our website and leave your questions, our technical engineer will give you the most comprehensive answer.
Prev:The Price of High Effciency Raymond Mill