Raymond mill is one of the common grinding mill in mining equipment, many people will choose
Raymond mill
as a milling tool in their processing, because the Raymond mill is the equipment which often has a high yield and low cost, so in the field of grinding equipment, Raymond mill is very popular. Before we use Raymond mill, what should we do to make sure the Raymond mill have a full use in the field? Clirik had summed up a few points want to share with you.
1. Before the
Raymond mill
has not been installed in the operation site, the machine should be properly kept, the surface which is exposed must be coated with rust oil, and avoid sun and rain, to prevent the machine body rust and water, and establish a maintenance system.
2. According to the dimensions of the foundation of the
Raymond mill
, the workshop and foundations shall be of sufficient height and installation location . The foundation of the Raymond Mill shall be of high standard cement and shall be embedded with reinforcing steel. The foundation shall be poured and the conduit or cable duct shall be buried. . After the cement base is poured, there must be 15 days maintenance period.
3. There should be equipped with 2 to 3 tons lifting tools for Raymond mill installation and maintenance.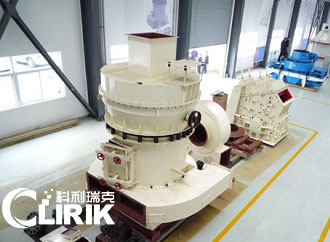 4.
Raymond mill
from the factory to use for more than six months, the host central axis system, transmission, roller device, analysis of oil, and such as oil tanks should be cleaned, and the after the machine is cleaned, the inspection should be added to the various parts of lubricating oil.
We believe that the high efficiency use will bring the high benefits for the users of the
Raymond mill
. Therefore, in order to achieve the efficient work of Raymond mill, please users of Raymond mill pay more attention to preparation work.
Prev:The Advice of How to Use Raymond Mill Correctly
Next:The Common Problems We Will Meet When We Use The Raymond Mill