We know that,
Raymond mill
mainly consists of the host, analysis machine, blower, finished cyclone separator, pipe fittings, motors and other components. And the host consists of the rack, into the wind volute, blade, roller, grinding ring, casing and motor components. Auxiliary equipment includes jaw crusher, bucket elevator, electromagnetic vibration feeder, control cabinet, the user can choose the auxiliary equipment according to the scene where your business in. And follows are some structural characteristics of our
YGM4121 Raymond mill
.
1. Because of the machine have a vertical structure, there are these features, small footprint, and strong systematic, it can be a self-contained independent production system, from raw material to the final powder and packaging.
2. Compared with other milling equipment, the through-screening rate of
YGM4121 Raymond mill
can up to 99%.
3. The host transmission of
Raymond mill
is use a closed gear box, so the machine have transmission smooth and reliable operation features.
4. The important parts of
Raymond mill
are made up by high quality castings and profiles, with a sophisticated technology and rigorous process, and ensure the durability of the entire equipment.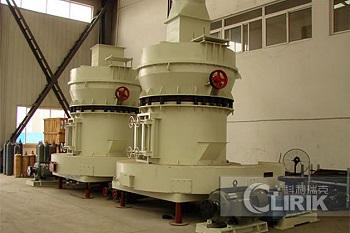 Shanghai Clirik Machinery Co., Ltd. is a professional mining equipment manufacturer, in addition to the
YGM4121 Raymond mill
, there also have other models
Raymond mill
, and ultra-fine grinding mill that we produce. Our products are also received a good feedback from domestic and international customers. For more details and product information you can concerne on our website to get in touch with us.
Prev:How to Use Raymond Mill Safely