When we mention the
Raymond mill
, maybe you will not feel strange. Because Raymond mill is a common mining equipment in our industry. As a common mining equipment, Raymond mill is widely used in many areas, for example: paint, pipe, cosmetics, tyre, and other manufacturing enterprises. Therefore, we can say that the Raymond mill has played a very important role in our daily life.
Today, I want to share a new type of
Raymond mill
---YGM Raymond mill. YGM Raymond mill is the machine which is made by Shanghai Clirik Machinery, and this type Raymond mill adopted the latest European technology and applied to the overall drive bevel gear, internal lubrication system, arc air channel and a number of national patents.It has the features of high grinding efficiency, large capacity, the largest capacity is up to 40t/h; fineness is uniform and adjustable, energy conservation and environmental protection, can achieve dust-free. So, as you can see our YGM Raymond mill have these advantages, and it's really high efficiency.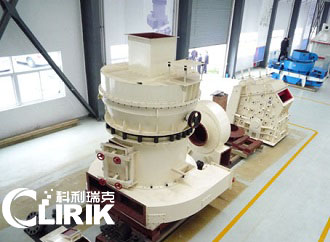 YGM
Raymond mill
has several models, for example: YGM4121 Raymond mill, YGM9517 Raymond mill, YGM8314 Raymond mill. And we have different models Raymond mill could be used in different materials process, such as: gypsum Raymond mill, calcium carbonate Raymond mill, dolomite Raymond mill and so on. Of course, different models have some difference in the parameters of feeding size, capacity, motor power, etc. So the prices are different.
Shanghai Clirik Machinery is a professional Raymond mill manufacturer. If you are interested in our
Raymond mill
, and you want to know the price of our Raymond mill, or you have some puzzles when you are using the Raymond mill. Welcome to you leave your message on our website, our technical staff will reply your question as soon as possible.
Prev:The Common Problems We Will Meet When We Use The Raymond Mill