Raymond roller mill before the start, you should check the mill machine if there is iron in the class and other debris, check for loose bolts and nuts, especially within the host bolts and nuts should be strict inspections of all the access door is closed tight, adjust fan and a host of steering, exhaust valve should be in the fully open position. Boot sequence analysis is the first machine start, then start the fan, then start the host, the host after starting immediately feed and then open the winds of valves, the inlet is not guaranteed to outside the premise should be dusting off a small vent.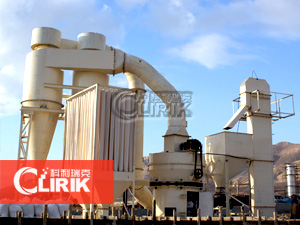 Then adjust the fineness. With a broken jaw before and hoist series boot should check jaw crusher gap meets the feed grain size, adjust the Analytical Engine speed should reach approximately the size requirements. Finally, in the following order to boot.
1. start bucket elevator;
2. The starting jaw crusher;
3. When there are materials after silo, start analysis machines;
4. Start the blower (air load start until normal operation after the load);
5. Start the host, the host starts electromagnetic vibrating feeder starts. At this mill work shall begin. Simple sequence of operations expressed as follows; "Start" Hoist - Crusher - Analytical Engine - Fans - Host - feeder.
Prev:How to Make Sure Raymond Mill Efficiency
Next:The Raymond Mill Manufacturer Teaches You to Install Your Mil