After jaw crushers break large bulky materials to smaller ones, elevators work to send materials to the hopper. Then, by electromagnetic vibrating feeders, broken materials are evenly and quantitatively sent to the grinding chamber of
YGM Raymond mill
. After grinding, materials are blown away by airflow to the powder concentrator for classifying. Under the action of the impeller of powder selector, materials which fail to meet fineness would be sent back to grinding chamber to get another grinding while qualified powders would be collected by cyclone powder collector and discharged from the bottom as finished products. And, after that, the airflow would go into the fan along with the air return duct at the top of cyclone power collector. This system adopts a closed circuit and runs under positive and negative pressure.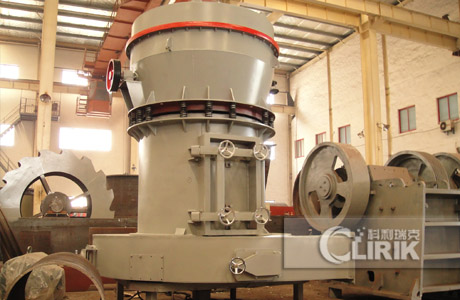 Because materials have a certain content of moisture, heat generated during grinding may lead air evaporation or swell in the grinding chamber so that the amount of airflow increases sharply. Besides, if the feed port and joints of pipelines are not sealed well, external air may intrude the grinding mill and lead imbalance of airflow. So, Clirik arranges exhaust valves at the air outlet of the fan to induce redundant air into the bag filter. After purifying, the redundant air is discharged. This arrangement can achieve both the balance of airflow and the eco-friendly production.
As a professional manufacturer of
Raymond roller mill
, Shanghai Clirik had devoted into the filed of Raymond mill R&D and manufacturing for more than decades years, and we are usually be called "grinding expert" in the industry. No matter what kind of question about Raymond mill, welcome to leave your doubt about Raymond mill to us, we will arrange customer manager and engineer staff contact you back as soon as possible.
Prev:Raymond Roller Mill for Calcium Carbonate Powder Making
Next:Characteristics and Application of Dolomite Raymond Mill