As we all know, the
Raymond roller mill
is one of common use stone powder grinding machines, it can be used in more than 200 kinds of stone materials 50-450 mesh powder grinding. And the Raymond roller mill is especially good at for calcium carbonate powder grinding, compare with other grinding mill, the Raymond roller mill has lots of advantages for calcium carbonate powder grinding.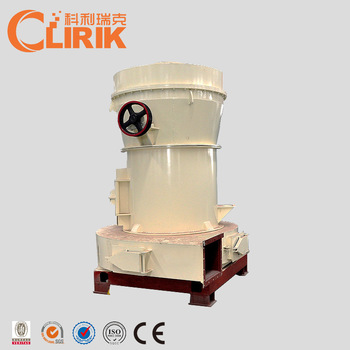 1.Compared with the ball mill, when process the calcium carbonate powder, the
Raymond roller mill
usually has higher efficiency, lower power consumption, smaller covered area, less investment.
2.The grinding roller compressed on the grinding ring tightly due to the centrifugal force.
3.The output and fineness of the finished product will not be affected when the grinding ring is worn to a certain degree.
4.The grinding roller and the grinding ring have a long replacement period, so it gets rid of the shortcoming that the wear parts of centrifugal mills have a short replacement period.
5.The classifying airflow of the Raymond roller mill flows according to the recycling process as: the fan mill shell cyclone separator the fan.
6.Compared with the high speed centrifugal grinder, there is less powder dust, and the operation room is clean without any pollution.
......
Choose
Raymond roller mill
to process 50-450 mesh calcium carbonate powder is one of the best choices, if you are interested in our Raymond roller mill, and you want to know more details about it, welcome to leave your message on our website, and we will arrange our customer manager feed you back as soon as possible. Thanks for your reading.
Prev:Some Information Between Raymond Mill and Ball Mill Difference