As we all know, the technology development of
Raymond mill
has been mature gradually in the domestic, and then how about the foreign technology in recent years? It is understood that
Raymond mill
has been with new milling technology in Japan, Germany, the United States and other countries to replace the old mill. And most are equipped with ultra-fine grading system which can be used in the production of 1250 mesh ultra-fine powder.
The production and processing sectors of
Raymond mill
is: feed - smash - grade – powder collecting. In these four areas, the grading and powder collecting are the core parts, but because of the blades of old types Raymond mill are small and narrow, the rotor diameter is large and blade gap is too wide. So the traditional Raymond mill has a low-speed, poorly designed seal, more ash, poor classification efficiency, more leakage of large particles and many other problems. And the traditional
Raymond mill
is also prone to dust leakage, affect environmental quality.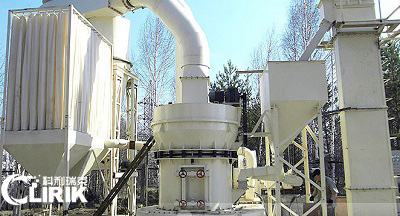 Today, the technology of
Raymond mill
has very advanced in foreign countries. Therefore, we should develop domestic technology vigorously, to meet the needs of the domestic industry.
Shanghai Clirik Machinery Co. Ltd. is a professional company which is engaged in R & D, manufacturing and sales of
Raymond mill
. Our aim is provide top quality service and grinding mills for our domestic and foreign customers. More about our products, please leave your messages or contact us.
Prev:What Is The Difference Between Raymond Mill and Ball Mill