As the
Raymond mill
enters the market, the market competition degree has gradually strengthened, Raymond mill manufacturers has also increased and the processing performance of Raymond mill is getting outstanding. It is not only high-efficient and high yield, but also be widely used, which can easily process and crush non-flammable and non-explosive materials with Moh's hardness below seven and humidity below 6%.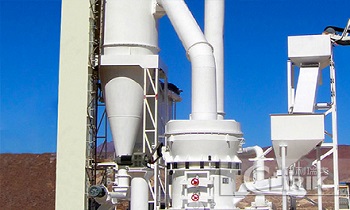 As the innovation has improved and be used widely in the emerging market,
Raymond mill
changes the concept of construction waste processing equipment that grinds and crushes coarse materials. Through its own specific device, it rapidly processes construction materials into finer particle size and further enhances the application areas of construction materials. The processed construction materials can not only be regarded as building aggregate but also can be used to process building materials product regenerative brick that is strongly advocated by government. In recent years, with the deepening of
economic globalization
, the domestic economic growth develops rapidly, the urbanization degree has greatly enhanced, people's living standard and living environment has gradually increased and housing demand has leaped, which make the real estate industry develop prosperously. The development of
Raymond mill
has been recognized worldwide and production technology has been fully promoted but the price is still.
Raymond mill
combining the advantages of common
Raymond mill
and high pressure suspended roller mill connects the roller assembly to the spring through pull rod. The radial force generated avoids the wear to main shafts and bearings caused by large materials to improve the service life of the equipment.
Nowadays, the
Raymond mill
has been recognized publicly days by days and because the advanced technology, they have been fully promoted and developed on the basis of user's support.
Shanghai Clirik Machinery
is a professional
Raymond mill
manufacturer. We can supply high quality Raymond mill for our customers. No matter what questions you have, our engineers would give you an answer. And if you want to buy our YGM series Raymond mill, welcome you leave your message on our website.
Prev:Refresh Your Raymond Mill-the Daily Maintenance