Many customers will have a question that which kind of model of
Raymond mill
will be suitable, right now I will introduce you how to choose a Raymond mill model that suits you most.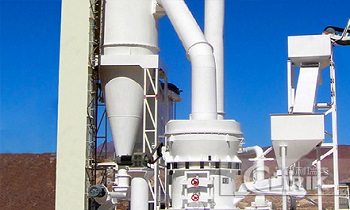 Firstly, buying a
Raymond mill
with higher capacity and bigger model than your expectation. Sometimes, we will be given advice to buy a more suitable
Raymond mil
l, but why i will advise you to buy a bigger one? That is because, in the procession of production, we can not avoid to reach the yielding capacity. At that time, some Raymond mill user will add the material adding amount, which will cause huge damage to Raymond mill and will make it over-loaded. Therefore, when we buy Raymond mill we can choose a bigger one, just like buy a pair of shoes, we had better to buy a bigger one.
Secondly, choose a
Raymond mill
according to the concrete specification and actual capacity. Different Raymond mill manufacturer has different specification parameter. While a same Raymond mill may also have different capacity. When we are looking for the specification parameter of Raymond mill, we will see a capacity range, therefore, we must choose a Raymond mill according to its actual capacity.
Shanghai Clirik Machinery
is a professional Raymond mill manufacturer. We can supply high quality Raymond mill for our customers. No matter what questions you have, our engineers would give you an answer. And if you want to buy our YGM series Raymond mill, welcome you leave your message on our website.
Prev:Raymond Mill Develops According to the Globalization Growth Mode
Next:Three Main Factors that Influence the Price of Raymond Mill