As we all know, compare with other mining equipment.
Raymond mill
has lots of advantages. Such as: high reliability, energy saving, and accurate. Because, with the updates of technology could make the products meet modern production requirements. However, due to the production of mechanical equipment for too long or improper operation of the various causes of failure. How to do maintenance work for Shanghai Clirik
Raymond mill
?
Raymond mill
mainly consists of the host, analysis machine, blower, finished cyclone separator, plumbing, motor and so on. The host comprises a frame, inlet volute, blade, grinding roller and grinding ring, shell and motor. Auxiliary equipment jaw crusher, hoisting machine, an electromagnetic vibration feeder, electric control cabinet etc.
When we are using
Raymond mill
, there must should be in charge of fixed personnel. The operator must have a certain level of technology. Before the installation of mill operators must make the necessary technical training, to understand the principle of performance of the pulverizer, familiar with operational rules. After a period of use, should be at the same time for maintenance, repair and replacement of roller grinding ring blade wearing parts, grinding roller device to examine connecting bolts and nuts should be before and after use, to see whether there is loose, grease is full.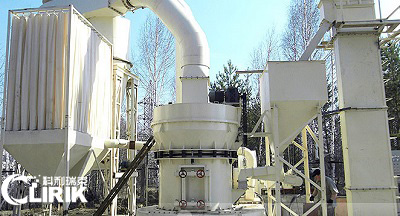 In general, as long as we can use of
Raymond mill
equipment correctly, the basic reality without fault for production parts and daily maintenance, still need to pay attention to strengthen the technical personnel, so as not to affect the production, bring unnecessary losses to enterprises.
Prev:Some Advantages of Raymond Mill