Raymond mill
, all of us known that the Raymond mill is one of common mining use powder making machines. It can be sued in including calcite, calcium carbonate, limestone, dolomite, carbon black and other more than 200 kinds of stone materials powder making. As a common use powder making machine, the Raymond mill will work at a speed at least 8 hours a day, after a long running, the Raymond mill will get some damage, so do some maintain work for Raymond mill on time is very necessary. However, how to decrease the maintenance cost of Raymond mill, and at that time we also can ensure Raymond mill have a good efficiency? I want to share some tips with you, and I hope that can help you a little.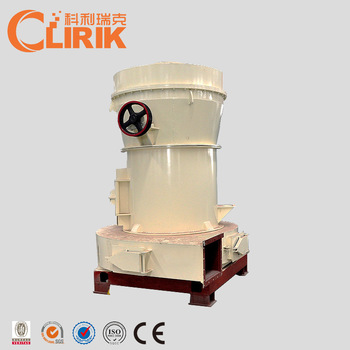 Raymond mill
is a large-sized machine with relatively long changing cycle. As its cost is high, it is normal for the customers to use a machine for a number of years and even decades. In the long time of running process, some damageable parts of Raymond mill need regular maintenance and change, and some small parts like Raymond of the motor may also be damaged. If these parts need maintenance or change, but because the products of the suppliers are unstable in quality which leads to short supply of goods, then the after-sales service of the Raymond mill manufacturing company will be in trouble, it will also cause loss to the
Raymond mill
customers due to man-hour delay. So check grinding part on time, and replace the damage parts in time, can ensure your Raymond mill has a health grinding environment.
Beside concern the
Raymond mill
carefully, choose one good quality Raymond mill supplier also can save your more time to process. Shanghai Clirik Machinery is one of professional Raymond mill manufacturers in China. We can supply more higher quality Raymond mill and more warmer service for you, all of our customers. If you need know more details about our Raymond mill machine, welcome to leave your inquiry on our website, we will arrange our customer manager contact you as soon as possible.
Prev:Precautions for using Raymond mill in summer