What equipment can be used to grind 300 mesh bentonite powder? The mill manufacturer Clirik is an experienced equipment manufacturer. According to the needs of customers and the market, it provides new environmentally friendly
Raymond mill
equipment to help the bentonite grinding project save comprehensive investment costs and achieve increased production and efficient grinding. This article focuses on the advantages and characteristics of the Bentonite Raymond Mill production line to provide customers with greater value-added services.
Raymond mill

equipment for grinding bentonite powder
For non-metallic minerals such as bentonite, kaolin, dolomite, marble, limestone, barite, etc., what equipment can achieve high-efficiency grinding and processing, and help to grind 80-400 mesh powder? The mill manufacturer Clirik can provide environmentally friendly Raymond mill equipment to provide reliable grinding technology and equipment support for the production of high-quality 400 mesh powder.
Clirik's new bentonite mill equipment includes YGM Raymond mill and HGM micro grinding mill equipment. Both of these pulverizers are environmentally friendly bentonite pulverizers. The powder that can be pulverized is between 80-3000 mesh. The following briefly introduces the advantages of the two mills.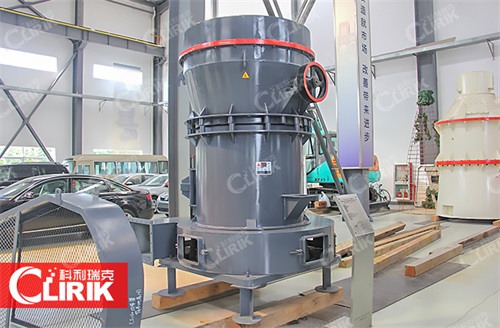 This equipment is a new type of
Raymond mill
equipment, covering a number of patented technologies, increasing production by more than 40%, and saving unit power consumption by more than 30%. It is a special mill for grinding various non-metallic mines with Mohs hardness below 7 and humidity within 6%.
Advantage 1: Reliable operation
The machine has very low vibration, low noise, stable mechanical operation and reliable performance. Can create good economic and social benefits.
Advantage 2: High dust collection rate
The remaining air outlet of the mill is equipped with a pulse dust collector, and its dust collection efficiency reaches 99.9%.
Advantage 3: High powder extraction rate
The processing capacity of materials per unit grinding time is larger and the efficiency is higher. It is a real high-efficiency energy-saving mill product.
Advantage 4: Easy to maintain
There is no need to remove the grinding roller device to replace the grinding ring, which is more convenient for maintenance.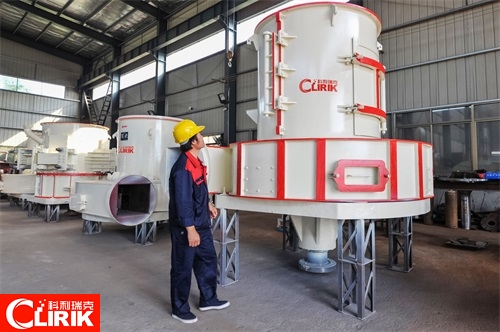 Advantage 1: More grinding materials
Grinding limestone, calcite, activated carbon, talc, dolomite, titanium dioxide, quartzite, bauxite, marble, feldspar, barite, fluorite, gypsum, ilmenite, phosphate rock, pottery clay, graphite, clay, Kaolin, diabase, coal gangue, wollastonite, hydrated lime.
Advantage 2: stable operation
The maintenance-free grinding roller assembly and the new plum blossom frame structure are adopted to ensure higher operation reliability and convenient maintenance.
Advantage 3: High output
The model is improved on the basis of the R-type mill, the system is upgraded, the configuration is more reasonable, and the output is higher.
Advantage 4: Large conveying capacity
The blower adopts a high-pressure centrifugal fan to increase the air volume and pressure, which greatly improves the pneumatic conveying capacity.
Advantage 5: higher classification accuracy
The classifier adopts a built-in large blade cone turbine classifier, and the particle size of the finished product can be adjusted arbitrarily within 80-400 mesh.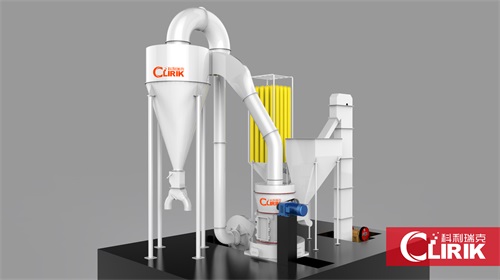 How much does

Raymond mill

sell?
How much does this new Raymond mill equipment cost? The mill manufacturer Clirik provides tailor-made design and selection plan services. The grinding fineness, capacity, equipment installation area and other information of each project will affect the design of the entire grinding production line selection plan. Therefore, before the sale, the Clirik team will work out an exclusive selection and configuration plan based on the needs of the project, and provide customers with a reasonable equipment quotation.
If you want to know the details of the Bentonite Raymond mill production line equipment, please feel free to come to the factory to learn more about the advantages of the new environmentally friendly Raymond mill equipment, the selection plan, and the equipment quotation.
If you want to know the
Raymond mill price
or have any questions about
bentonite Raymond mill
, please do not hesitate to contact us.
Phone: 008613917147829/0086-21-20236178
E-mail: info@clirik.com
Address: No.19 Fuqing Rd, Pudong New Area, Shanghai201201,China.