Application of

Vertical Roller Mill

:
Vertical mill are suitable for huge capacity producing, widely used in grinding non-flammable and non-explosive materials under 9.3(the Moh's hardness), such as quartz, feldspar, calcite, talcum, barite, fluorite, iron ore, copper ore quartz, especially for slag, cement clinker, zircon sand, fly ash and carborundum, coal, etc.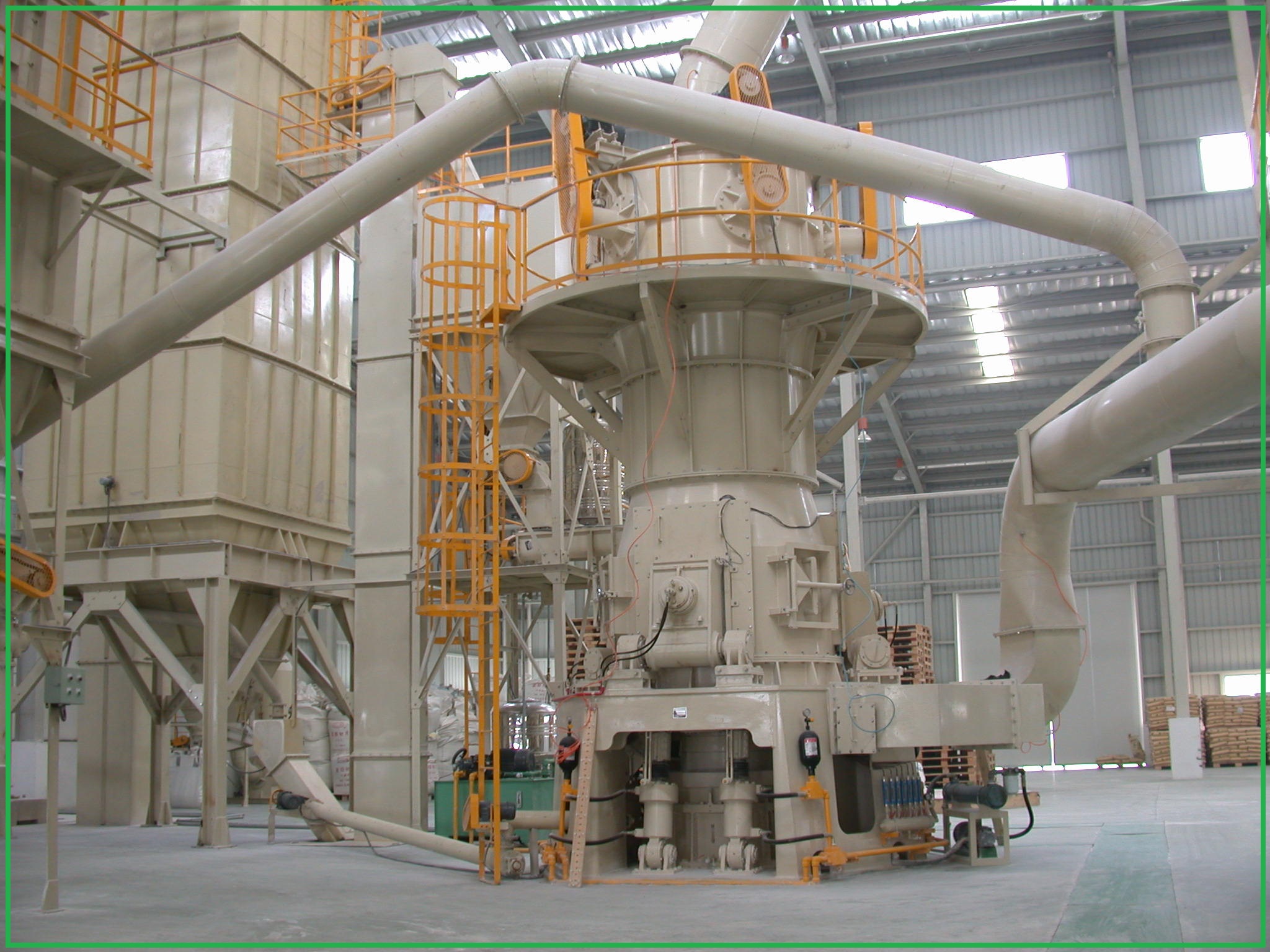 Working Principle of Vertical Roller Mill
The grinding disc is driving by motor through reducer. The material falls to grinding disc from the feed opening. The materials are driven to the edge of disc by the centrifugal force and crushed into fine powders by rollers. Then, the hot air from the nozzle take the fine powder to high effiency classsifer.The qualified powder are taken by the air to the powder collector to be collected, while the unqualified powder are sent back for regrinding.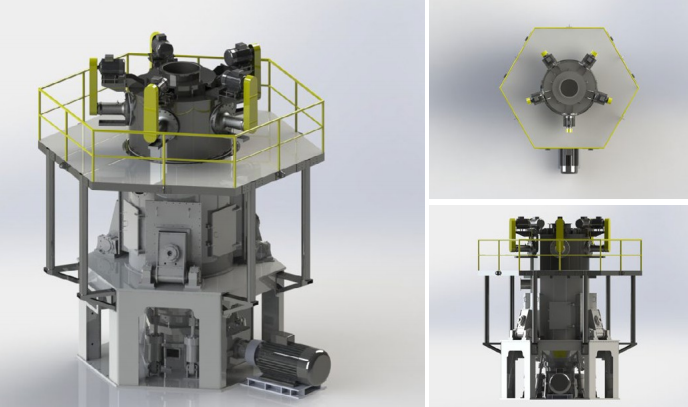 Advantages of Vertical Roller Mill
1. High grinding efficiency: save 20~30% power consumption compared with the ball mill. With the increasing of moisture content, it can save more and more electricity.

2. Strong drying capacity: dry and grind raw materials with moisture content as much as 15%.

3. Mutifunction: crushing, drying, grinding, separating and conveying.

4. Low noises and little dust: no direct contact between the grinding rollers and grinding disc, so metallic impact is avoided and its noises is 20~25 decibels lower. Totally closed negative pressure operation has employed by this vertical grinding mill, so there is no dust during the operation.

5. Low wear rate and little metallic pollution: its metal wear is only 5~10g/t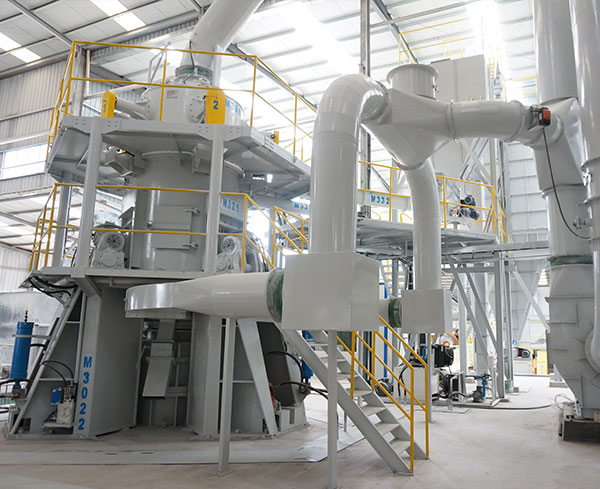 Specifications of Vertical Roller Mill:

Model

LM130K

LM150K

LM170K

LM190K

LM220K

LM240K

Turnplate diameter (mm)

1300

1500

1700

1900

2200

2400

Capacity (t/h)

10~30

13~40

18~57

23~72

36~114

41~128

Final product size

μm

170~45

170~45

170~45

170~45

170~45

170~45

mesh

80~325

80~325

80~325

80~325

80~325

80~325

Final product water percentage

≤1%

≤1%

≤1%

≤1%

≤1%

≤1%

Max. input size (mm)

<38

<40

<42

<45

<50

<55

Best water percentage of raw material

<4%

<4%

<4%

<4%

<4%

<4%

Drying needed if water percentage is more than

<15%

<15%

<15%

<15%

<15%

<15%

Input wind temperature (&deg;C)

<350

<350

<350

<350

<350

<350

Output wind temperature (&deg;C)

70~95

70~95

70~95

70~95

70~95

70~95

Main motor power (KW)

185~220

250~280

355~400

450~500

710~800

800~900

Overall dimension

L (mm)

3500

4200

4700

8500

10200

11700

W (mm)

3400

3900

4500

5600

6700

7700

H (mm)

5800

7100

8300

8800

10600

12200

Weight (t)

48

75

90

100

125

160