YGM grinding mill, also named Raymond mill or Raymond roller mill

Raymond mill has an irreplaceable position in the field of ore milling. With the changes of the times, new mills are emerging one after another, but the Raymond mill, which has a history of more than 100 years, is enduring and new.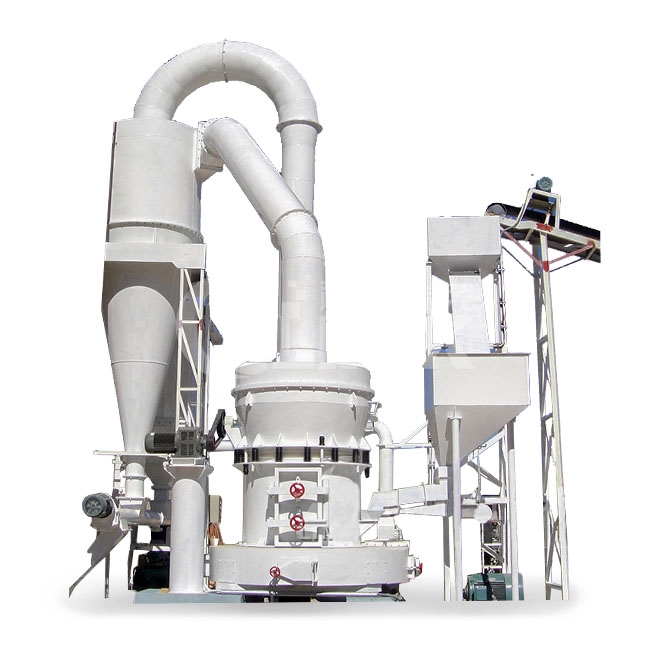 History of
Raymond mill

The earliest appearance of Raymond Mill can be traced back to more than 100 years ago. As early as 1906, CVGrueber founded the Curt Von Grueber machinery manufacturing plant in the southern suburbs of Berlin. He used his patent to produce the world's first Maxecon mill with a grinding efficiency of 5 tons per hour. He was engaged in grinding work in all walks of life. , 600 units were sold within a few years.
Later, a coal mill manufacturer took over the Curt Von Grueber Machinery Manufacturing Plant and purchased the US-publicized raymond centrifugal ring roller mill patent and improved it on the original basis. In the center of the machine, a rotating spindle with a plum blossom stand is erected, and 3 or more rotating grinding rollers are hung on the plum blossom stand, and they are brought to the front area of ??the grinding roller. Because the grinding force (centrifugal force) of the Raymond coal mill roller is limited by the diameter and speed of the roller, the mill was only suitable for soft, low ash and good grindability coal materials at that time, while the German The coal is harder with high ash content and requires higher grinding power. The Raymond coal mill with this structure is difficult to meet the grinding requirements, so Raymond mills have not been popularized in Germany. At that time, the Raymond coal mill was just suitable for the grinding requirements of American coal. Therefore, the Raymond coal mill was widely promoted and applied in the United States. This is the first Raymond mill system.
Nowadays, after years of practice and continuous improvement, the R-type Raymond mill has become more and more perfect in structure. It has the advantages of high efficiency, low energy consumption, small floor space, low capital investment and no environmental pollution. Therefore, it is widely used in the grinding and processing of mineral materials in the fields of metallurgy, building materials, chemicals, mining, etc. It is suitable for processing various non-flammable and explosive minerals with Mohs hardness below seven and humidity below 6%, such as gypsum and talc. , Calcite, limestone, marble, potash feldspar, barite, dolomite, granite, kaolin, Pengrun clay, medical stone, bauxite, red iron oxide, iron ore, etc. The fineness of the finished product is 0.18-0.038mm (80 -400 mesh), through the joint action of the analyzer and the fan, it can meet the requirements of different users.
Grinding machine manufacturer CLIRIK has developed a new type of YGM Raymond mill equipment to break through the milling drawbacks of traditional mills to increase production and reduce consumption in response to the project requirements for grinding 80-325 mesh ore powder. Welcome new and old customers and friends to visit and inspect the factory at any time, learn more detailed grinding information, and create greater value for customers and friends.
CLIRIK provides high-quality
Raymond roller mill
Equipment R&D and manufacturer Shanghai Clirik Machinery Co., Ltd. is an experienced machinery and equipment manufacturer, providing sophisticated grinding equipment and complete grinding production line solutions for different ore powder projects. For the grinding of 80 mesh to 325 mesh stone powder, CLIRIK's new Raymond mill equipment is an ideal pulverizer equipment. Compared with the traditional mill, the output is increased by more than 40%, and the unit power consumption cost is saved by more than 30%. The powder fineness can be adjusted arbitrarily between 80-325 mesh. Customers and friends can visit the factory at any time and consult us for the details of the grinding equipment.
1. Technical advantages of
Raymond mill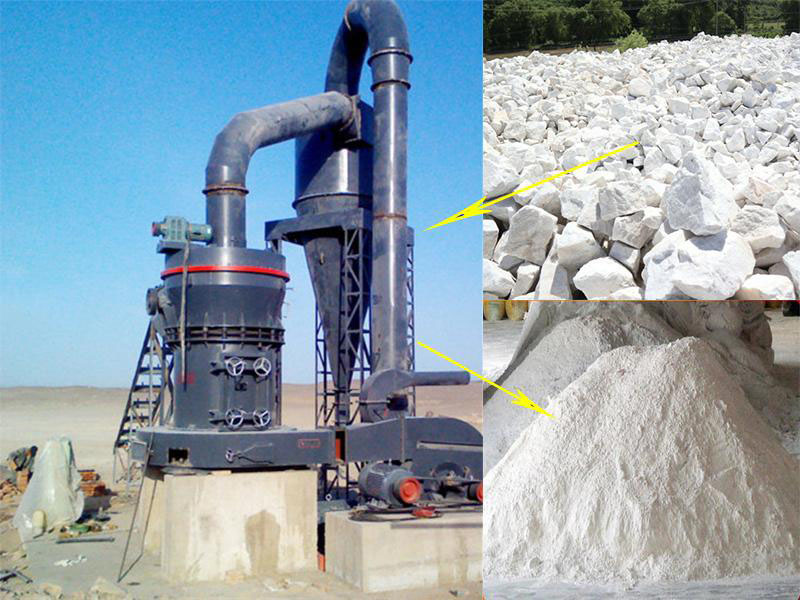 Model
Roller
number
Grinding
roller size
(R×H)mm
Grinding ring
inner diameter
and height
(mm)
Max feed
size
(mm)
Finished
product
size
(mm)
Capacity
(t/h)
Dimensions
(m)
YGM75
3
260×150
780×150
15
0.613-0.033
1-3
3×3.5×5.1
YGM85
3
270×140
830×140
20
0.613-0.033
1.2-4
3×4.1×5.2
YGM95
4
310×170
950×170
25
0.613-0.033
2.1-5.6
7.1×5.9×7.9
YGM130
5
410×210
1280×210
30
0.613-0.033
2.5-9.5
7.9×8.0×9.7
Application scope: The mill can be widely used in processing fields such as coatings, plastics, pigments, inks, building materials, medicine, food, etc. It has a remarkable grinding effect and is an ideal equipment for non-metallic mineral processing.
Application materials: For non-metallic minerals such as bauxite, titanium dioxide, ilmenite, phosphate rock, pottery clay, graphite, calcium carbonate, limestone, calcite, gypsum, dolomite, potash feldspar, etc., high-yield and high-efficiency processing, product fineness Convenient adjustment and simple operation.
Grinding characteristics: The mill effectively increases the unit output of a single device and reduces the energy consumption per unit output. It has the technical advantages of wide use, simple operation, convenient maintenance, stable performance, high efficiency, environmental protection, and high cost performance. It has a broad market prospect.
2.
Raymond Mill Price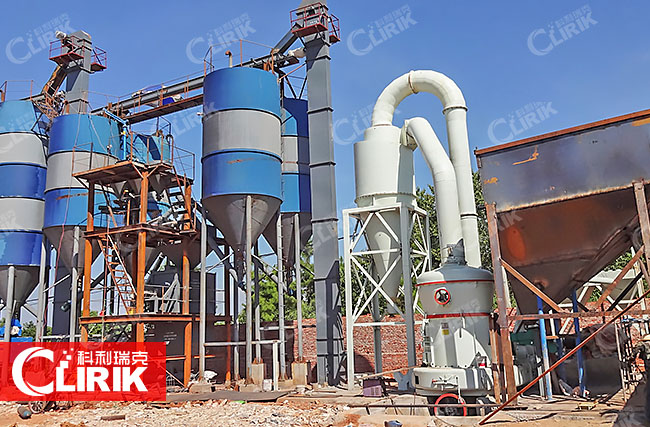 How much is such a YGM Raymond mill? CLIRIK has rich experience. If you want to understand the Raymond mill price, you need to develop an exclusive selection plan and equipment quotation based on the project's grinding fineness, capacity, equipment installation area and other information. CLIRIK, as always, will fully escort your grinding production line, understand the grinding needs of the project before sales, customize the exclusive selection and configuration plan, and create greater value for your limestone powder Raymond grinding production line.
About Clirik
Manufacture of ore mills, CLIRIK is a high-tech enterprise that is deeply loved by the market, with sufficient experience, high technology, multiple equipment, multiple cases, and strong after-sales service. Whether it is pre-sales, in-sales or after-sales, it provides product quality And the service is more ideal and more complete. It is a well-received machinery and equipment manufacturing enterprise with good reputation, good reputation, rich experience and very popular.
Please feel free to come to the mill manufacturer CLIRIK to learn more about the equipment of the limestone Raymond mill production line. CLIRIK's new Raymond pulverizer equipment is very popular. It is a mill equipment for various non-metallic mineral grinding projects with Mohs hardness below 7 and humidity within 6%. We are waiting for your visit at any time to visit and inspect our manufacturing center, trial grinding center and mineral powder production line cases.
Phone:
008613917147829/0086-21-20236178
E-mail: info@clirik.com
Address: No.19 Fuqing Rd, Pudong New Area, Shanghai201201,China.