With the development of economy, the high-rise buildings is rising straight from the ground and the national wall has been increasing improved. At this time, the
gypsum
has become the best selling in the
construction
industry. As mineral ore with the looks shaping like rock in the earth crust layer,
gypsum
is easy to be obtained. Besides, the gypsum production process is easy and flexible, which could meet the demands of indoor construction. As a necessary equipment of gypsum powder production process, the demands of
Raymond grinding mill
for gypsum is increasing.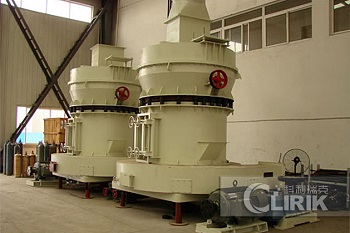 At the beginning of processing gypsum through
Raymond grinding mill
, the rollers tightly rolled on the ring under the effect of centrifugal force. Shovel sends material between the roller and ring and the material is ground into gypsum powder under the high pressure. Then the fan blows the power up into the analyzer. At this time, the power material met the fineness requirement get through the analyzer and get into the power cyclone separator while the others will be sent back for re-grinding.The whole system is airtight circulation.
As the strong performance in the market, the
Raymond grinding mill
is popular among the customers. Shanghai Clirik Machinery Co., Ltd is a large professional manufacturer of Raymond mill. We can provide the complete equipment of the gypsum production line in the construction industry. If you want to buy please contact us. Thank you.
Prev:Three Main Factors that Influence the Price of Raymond Mill