Undoubtedly, cement play an important role in building projects. Cement industry's degree of development, also indicates a certain degree of technological capabilities and speed of country's economic development. Traditional cement industry is notoriously heavy polluting industries, the production technology and the yield are far behind the well-known foreign cement industry.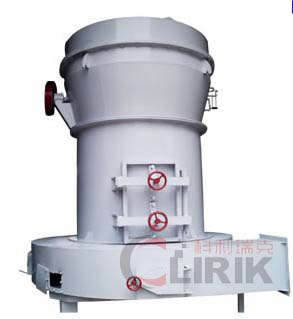 Due to the lack of advanced crushing and grinding processing equipment in traditional cement production, so the level of technology is severely limited, and gradually widened the gap with international standards. With the improved version of
raymond mill
, whether in cement or clinker raw material processing, production capacity has been greatly improved. Mining of raw materials-broken-prehomogenization-ingredients-petroleum coke dryer grinding and drying-storage of raw material powder homogenization-calcining-crushing a clinker cooler-homogenizing a clinker storage-ingredients-grinding-homogenizing a cement storage-shipment, It is stored in various sectors have strengthened the homogenization, making products higher yields and lower costs.
In addition,
raymond mill
used advanced dust collector, it can greatly reduce dust pollution, so that the traditional polluting industries toward green direction.
Shanghai Clirik Machinery Co.,Ltd strengthen exchanges and make communication with customers,not only want to know the evaluation of product from customers, but also find that promote the upgrade space of product. Our company has manufacturing base and professional team. Welcome to visit our factory. Your satisfaction with us is our final purpose!
Prev:Share: What is a Raymond Mill