Winter solstice is a very important solar term in Chinese Lunar calendar. Being a traditional holiday as well, it is still now celebrated quite often in many regions. Early during the Spring and Autumn period, 2500 odd years from now, Winter solsticewas first determined as the Chinese traditional solar term among the total 24 terms. In Gregorian calendar, it is around Dec 22nd or 23rd.

Nowadays, many regions still celebrate it as a big holiday. Northerners may have dumplings and raviolis that day while southerners may have dumplings made by rice and long noodles. Some places even have the tradition to offer sacrifices to the heaven and earth.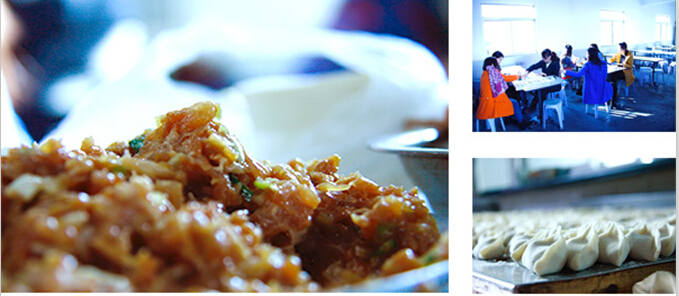 Today, Clirik staff sat together to make dumplings for celebrating winter solstice. As the saying goes, "October, the winter solstice that every household to eat dumplings". This tradition for mark "the medical sage" Zhang Zhongjing.

In the ancient times, Chinese people placed emphasis on the winter solstice and celebrated it as a great festival. There is an old saying "the winter solstice is as great as the new year". In addition, there are customs of celebrating the winter solstice. People think that the winter solstice is a lucky day deserving to be celebrated as it is the beginning of a cycle of solar term with the daytime longer and longer.

All staff were enjoyed thermselves in celebrating winter solstice. The dumpalings were delicious, but the most important is that our team were closer because of this activity.
Prev:Raymond Mill Expanding Market by Quality