Nowadays, most manufacturing industry demand more new ultrafine powder materials. It covers almost all light and heavy industrial production and manufacturing sectors.
CLIRIK
Raymond mill
in preparing ultrafine powder material technology plays an important role along with the ultrafine powder material in the production of social demand to strengthen unceasingly, which will rise the Raymond mill market demand. As a famous brand of mine machinery industry, CLIRIK machines are aiming at market opportunities, in the development of Raymond mill production increasing investment, making products to shift in the direction of the energy conservation, environmental protection and efficient production, in order to realize " customer first" business commitments.
CLIRIK Raymond mill powder machine adopts advanced structure of similar products at home and abroad, and based on many years of experience in equipment research and development and market feedback information, absorbing the same industry of Raymond mill on the basis of updated design improvements. In the use of traditional Raymond mill process we found that the processing class calcite mineral powder, mineral powder of 325 mesh contains a large number of 10 microns ultrafine mineral powder. If through some technical means to separate to expand production, it will significantly improve enterprise benefit.

  Metal and non-metallic mineral compound and some other organic matter are the major sources of industrial Chinese ultrafine powder material, such as molybdenum powder, magnesium powder metal compound superfine powder, the gold deposits kaolin and talcum powder compound superfine powder. The ultrafine powder material after the special craft processing, has a wide applicability, which can be used for industrial products production and processing. If treated with special material properties of the modified and the applicable scope and multiply. For example, many new industrial products using ultrafine powder material as additive, greatly saves the cost of production, the strength of the original products, elasticity, resistance to high temperature. Radiation protection, anti-aging, and other functions promote at different levels, which both benefit for enterprise and the customer.  

In order to enable customers to produce continuous running smoothly, CLIRIK Raymond mill machine has the following characteristics: first, than ball mill equipment with high efficiency; In addition, the grinding roller and grinding ring replacement cycle is long

In addition to
Raymond mill
,
CLIRIK
grinding equipments include stone grinding mill, high pressure mill, crusher and other equipments, which are suitable for different particle size requirements and different working condition.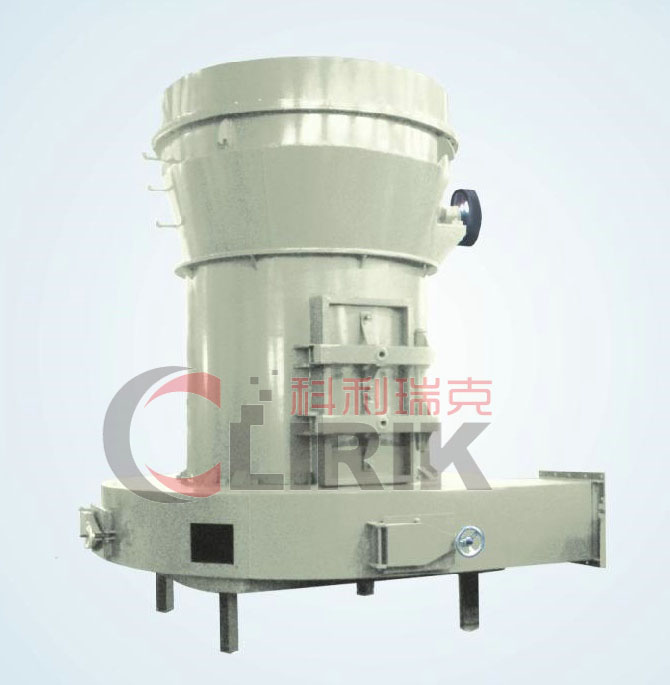 If you are interested in our products or have any questions, please do not hesitate to contact us. We will satisfied you.
Prev:Raymond Mill Focus on "Twelfth Five-year" Dynamic Powder