Raymond mill
is a traditional stone powder grinding machine, can be used in 50-450 mesh mineral powder grinding, such as: carbon black, calcium carbonate, marble, gypsum, calcite, dolomite, limestone, mica, coconut shell, fluorite, graphite, feldspar, talc, cement and other more than 200 kinds of different stone mineral powder grinding.
Raymond mill
also be called Raymond roller mill, high pressure grinding mill and so on, according to your mineral powder fineness choice, the capacity of Raymond mill, can be controlled in the range between 1-20 t/h.
50-450 mesh
Raymond mill
has a widely use in many different industries, such as: mining, construction materials, chemicals, metallurgy, hydraulic engineering, cement plant, paper making industry and so on. As a high efficiency stone powder grinding mill machine, what's the advantages Raymond mill has?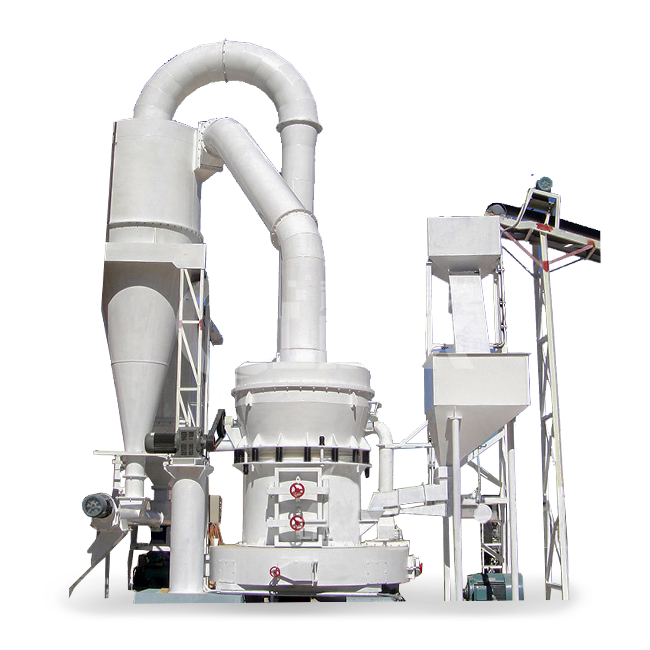 Advantages of Raymond Mill
1.Low production cost, high-performance
Overall of Raymond mill use a vertical structure, small footprint, systematic, from raw material delivered to the milling and roughing to final packaging, of an independent production system
2.Good stability, high reliability
Raymond mill host transmission device adopts enclosed gear boxes and pulleys, transmission smooth, reliable operation.
3.Perfect particle size
Electrical system adopts centralized control, milling workshop basic enabling unmanned operation.
Working principle of Raymond Mill
And when Raymond mill at working, it has a smooth flow, so how the Raymond mill working?
The rollers tightly rolled on the ring under the effect of centrifugal force. Shovel sends material between the roller and ring and the material is grind into powder under the high pressure.Then the fan blows the power up into the analyzer. At this time, the power material met the fineness requirement get through the analyzer and get into the power cyclone separator while the others will be sent back for re-grinding.The whole system is airtight circulation.
Prev:Raymond Mill Manufacturer Ultra Fine Mill