when user buying and using raymond mill,An important factor is the yield, although in the instructions for use of the theoretical yield of this model is described in detail, but sometimes if the user can take some effective measures to increase the mill efficiency, there may actually be higher than the theoretical yield output, then not to be able to improve the efficiency of it, here we introduce a few precautions, you can improve the efficiency of the device, it is possible to maximize the effectiveness of the mill.

First, water content of will affect the efficiency of their work to a certain extent, and therefore the appropriate treatment of the material in the mill to add some water, avoid too dry, but also to improve the efficiency of some help, these It requires the user to grasp the accumulation of experience.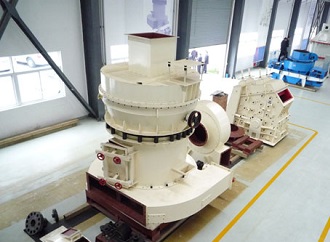 In the company's raymond mill, the grinding of materials can reach two hundred species, and most can be ground for a Mohs hardness of the material located in the following nine, but if you want to improve the efficiency of the mill, we need for specific circumstances to select the most appropriate abrasive material, which material is material that problems resulting from different devices productivity. raymond mill operation is started by the motor, an important factor is the size of the motor start current, when the current is increased, will increase the mill motor input energy, increase energy will lead to an increase in device speed device, so that it can improve work efficiency to a certain extent. However, the current increase of the range is limited, increasing the current user in the process must control its real power in the rated power range, not out of range, or likely to cause damage to the machine.

When raymond mill working,we can add some dispersants, which will make grading and collecting materials more quickly. The dispersant is based on the actual situation of the user opt-in, the user must not exceed the actual situation Cadogan.raymond mill in a reducer, to improve the working efficiency of the machine speed reducer can to a certain extent, by adjusting the gear speed adjusting means can be realized, such an apparatus may be appropriately changed speed reducer, in order to achieve efficiency changes to install the drive with the speed of the swap device also has the same effect.
Shanghai Clirik Machinery Co.,Ltd is the professional raymond mill manufacturer, devoted to the mineral powder process more than 10 years.Clirik can supply Vertical Roller mill,Raymond Mill,Ball Mill,Ultrafine mill,Hammer mill used for ore grinding. And our company have gotten the ISO9001:2008, and the raymond mill passed the CE certification. If you are interested in raymond mill, we are welcoming to your visiting.We have developed different solutions for mineral powder grinding processing,
Prev:Clirik Wishes You Merry Christmas and Happy New Year
Next:The advantages of the high-pressure raymond roller mill