Yesterday, it's a sunny day in Shanghai, as the old saying:"the good day along with the good thing", there was a
Raymond mill
stone powder production line was sent out on yesterday. As we all know, the
Raymond mill
is one of traditional stone powder grinding mill, it can be used in more than 200 kinds of stone materials powder grinding, such as: calcium carbonate, dolomite, carbon black, marble, gypsum, calcite, talcum, zeolite and so on, the Raymond mill can be used in these 200 different kinds of minerals 50-450 mesh powder grinding, and accoring to the different fineness you choose, the capacity of our
Raymond mill
can be adjusted between 1-20 t/h.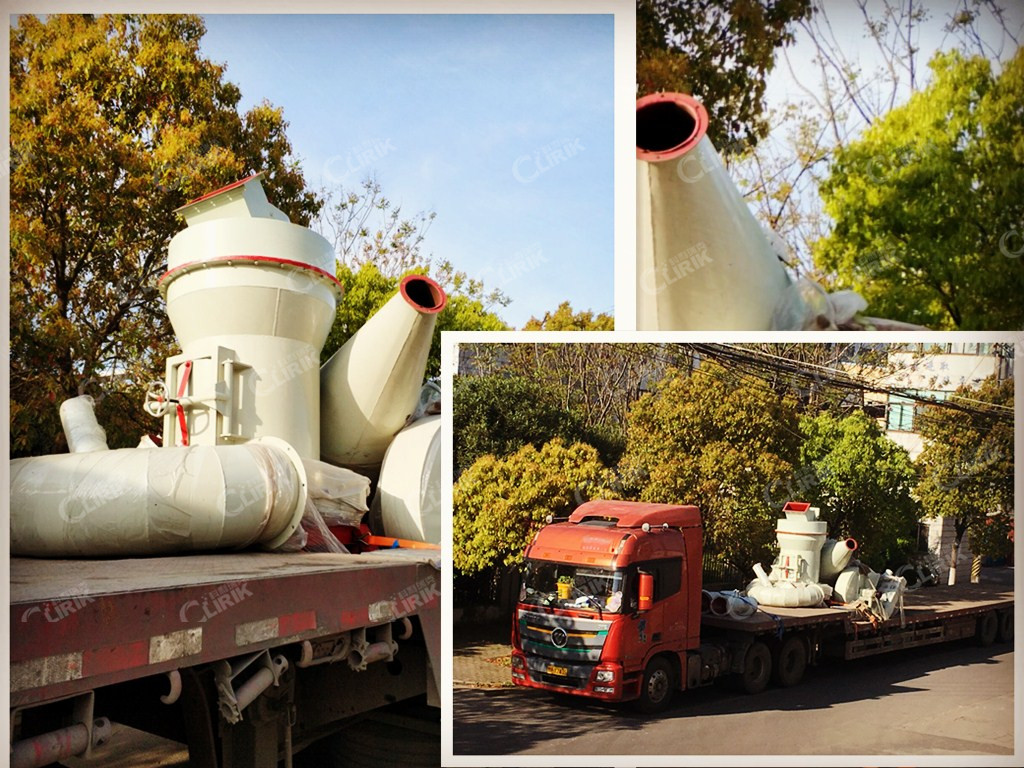 Clirik YGM Raymond Mill Introduction
Product Name:
Raymond Mill, Raymond Roller Mill
Model:
YGM series
Brand:
Clirik
Powder Process Fineness:
50-450 mesh
Capacity:
1-20 t/h
Application:
mining industry, more than 200 kinds of minerals powder grinding
Working Principle:
The standard configuration of
Raymond mill
consists of main unit, reducer, powder classifier, cyclone powder collector, dust cleaner, blower, control cabinet motor and pipes. The optional accessories include crusher, bucket elevator, feeder.
Big materials are crushed by jaw crusher to the required particle sizes, and carried by bucket elevator to the storage hopper, and are fed evenly and continuously by vibrating feeder into the main unit for grinding. The grinded powder are carried by the airflow from the blower to the classifier to be classified, the particles which meet the fineness enter cyclone collector through pipe, and are separated and collected there. They are discharged at the discharging valve to become finished products; The airflow is sucked to the blower by return pipe on the top of cyclone collector. The whole airflow system is a sealed circulation, and is circulated under positive and negative air pressure.
Prev:Methods to Extend the Service Life of Raymond Mill
Next:Clirik Exhibition Special Price Grinding Mill Machines on Mining World Russia 2019