With the maturity of the development of domestic production technology Raymond mill, each Raymond mill manufacturers continue to innovate in the field of Raymond mill production and gradually become "three pillars" situation, Guangxi, Shanghai, Zhengzhou formation. Henan Raymond mill manufacturer which has always been the customer criticized because of Raymond mill quality problems. Guangxi because of traffic inconvenience, not timely introduction of advanced technology, Raymond mill is limited to the local market. Shanghai has convenient transportation; access to information, early origins, and the rapid development of technology is mature, experienced, good service, the favorite, known as "Raymond mill town."

Shanghai Raymond mill in China accounted for about 60% of the share, Shanghai Clirik Machinery has advanced technology, excellent manufacturing technology, dedicated service, has been widely recognized and trusted by customers. Shanghai Clirik Machinery not only is the backbone of Shanghai's private enterprises, but also the leading Raymond mill manufacturers. Shanghai Clirik Machinery becomes the preferred choice of Raymond mill manufacturer.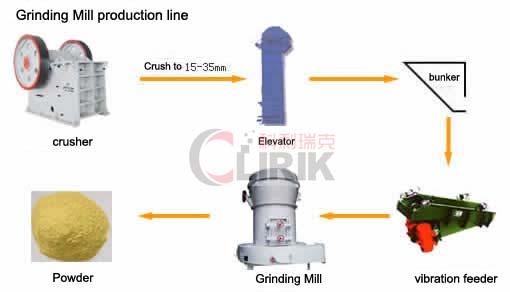 Shanghai Clirik adhering to the "pioneering and innovative, high-low, customer first" corporate purposes, produce more advanced performance, Efficient production of Raymond mill for the mining industry and create more economic value for the mining industry!
Prev:Double roller energy-saving Raymond mill Advantages
Next:Raymond roller mill bearing Hugging reason and solution