What

Raymond mill

should be selected for 500 mesh stone powder production?
Stone powder processing equipment manufacturer. Stone powder is a material made by grinding various non-metallic ores. It has many functions such as filling, modification, energy saving, and substitution. It is widely used in industry, construction and other fields. Shanghai Clirik produces a complete range of stone powder processing equipment. Of course, it can also process stones of many different materials, including limestone, calcite, talc, barite, feldspar, marble, dolomite, bauxite, bentonite, kaolin, and brilliant green Rock, pyrophyllite, gypsum, etc. are more common, can be processed to different fineness, and play an important role in different industries.
The stone powder equipment is also called the
stone powder Raymond mill
, which is the core equipment of the stone powder factory. It also needs a series of equipment such as feeders, vibrating screens, crushers, etc., because some large pieces of ore need to be crushed into a fixed size to enter the sstone powder Raymond mill Grinding in the powder mill. According to the different processing fineness, the stone mill can be roughly divided into three categories: fine powder (80-425 mesh), ultra-fine powder (425 mesh-1250 mesh), micro powder (1250 mesh-2500 mesh), customers according to their own Choose reasonable stone powder processing equipment for your processing needs.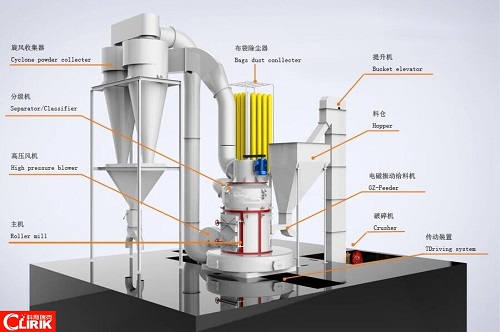 With the continuous introduction of some high, refined and sharp products, the fineness requirements of ore fine powder on the market are getting higher and higher, and high requirements are placed on industrial mills,
Raymond mills
and other milling machines. Many challenges have been raised for stone powder processing equipment. As a leading company in domestic production of milling machinery, Shanghai Clirik produces a wide variety of industrial milling machinery, complete models, and produces ultra-fine mills with a finished particle size of 100-3000 mesh. It can be adjusted internally to meet all the fineness requirements of ore powder on the market. It is a stone powder processing equipment that can satisfy customers' satisfaction.
The quality problem of ore Raymond mill is mainly affected by the quality of life, and if the quality is not good, it is very prone to failure in production, which will affect the efficiency of the equipment and increase the production cost, so the manufacturer must To ensure that the machine has excellent quality, this requirement is generally fulfilled through the selection of excellent production materials. In addition to this, the welding process must be perfect, and there should be no porosity, etc., otherwise the ore Raymond mill will have the same life in production Hard to be guaranteed.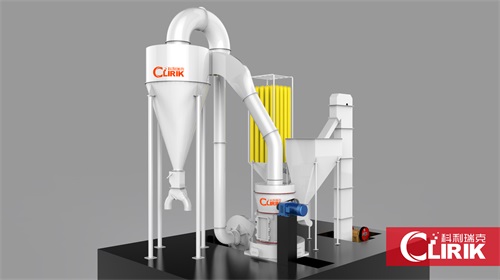 The ore processing equipment
Raymond mill
is also called Raymond machine, which is a very important milling equipment in the field of powder processing. Raymond mill has the advantages of small footprint, easy operation, high working efficiency and wide range of use, so it has been favored by the majority of users. With the rapid development of the milling industry, there are more and more manufacturers of Raymond mills, and each manufacturer's quotation is different. This will bring some troubles to users when buying equipment, often Know how to choose. You can call for further consultation.
If you want to know the Raymond mill price or have any questions about Raymond mill, please do not hesitate to contact us.
Phone: 008613917147829/0086-21-20236178
E-mail: info@clirik.com
Address: No.19 Fuqing Rd, Pudong New Area, Shanghai201201,China.
上一篇:How much is a Raymond mill?