This year is the 19th exhibition of the International Mining and Minerals Recycling Exhibition. As a veteran company in the ore milling equipment industry, Shanghai Clirik Machinery Co., Ltd., was honored to be hosted by the Indonesian Jakarta International Fair. Our sales and technical staff have been fully prepared for this exhibition a few weeks ago, and now they are waiting for you at the show. The exhibition lasted for three days. From September 18th to September 21st, our booth number is 3128. Our technicians welcome everyone on the spot.
This exhibition is mainly for the manufacturers of the ore industry. They conducted an in-depth face-to-face exchange with the manufacturers they want to choose through this exhibition. Our company's main products are
ultra-fine vertical roller mills
and
Raymond mills
. Will be displayed at the exhibition, welcome customers to visit. If you don't have time to participate in the exhibition these days, we also have our own factory in Indonesia. You are welcome to visit at any time.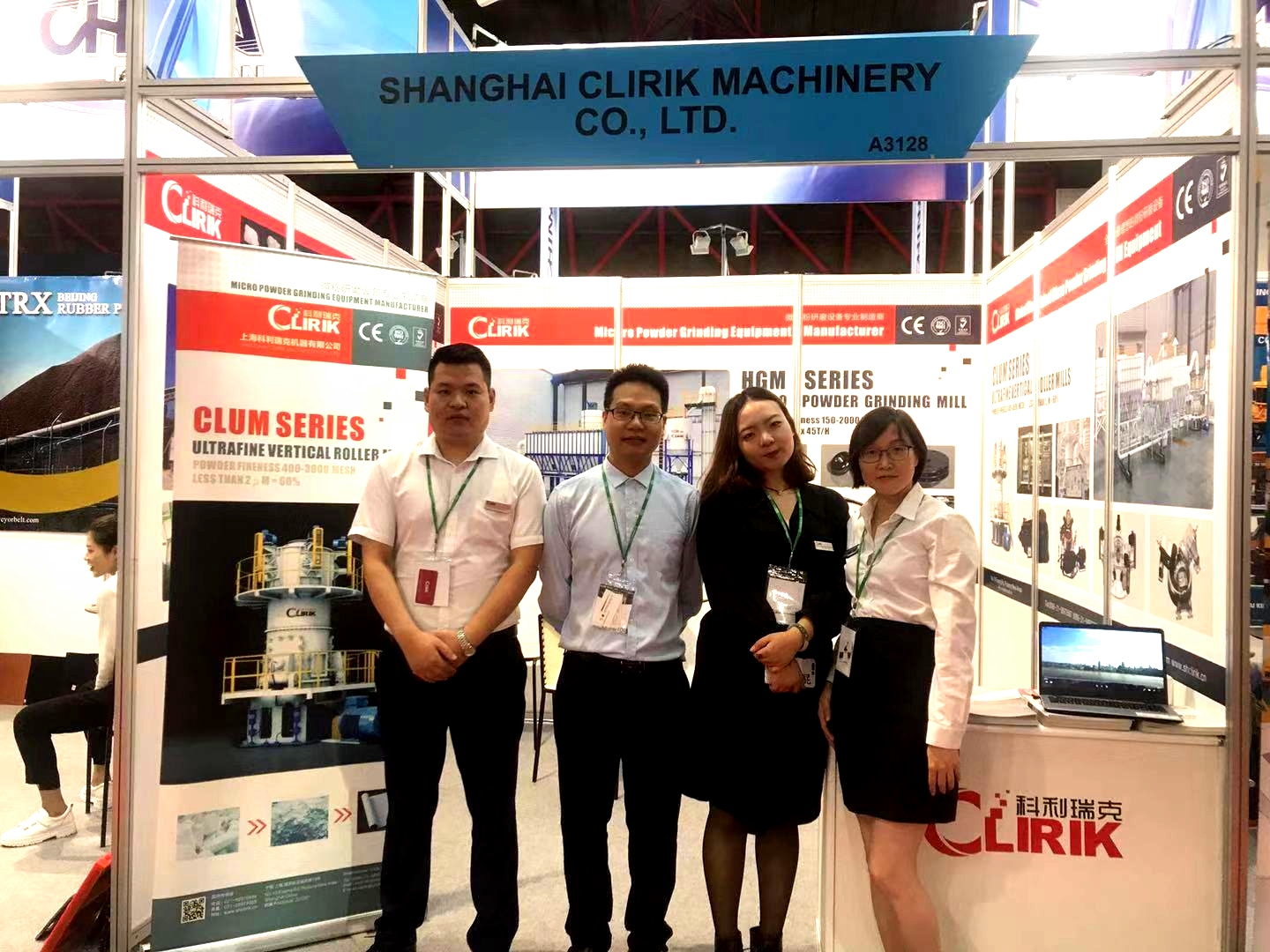 This time, Clirik is also very happy to participate in the ore industry exhibition where international brands are gathered. Clirik is not the first time to participate in such an exhibition. In the previous exhibition, we also achieved very good results. A lot of praise, attracted a lot of potential mill users. I believe that I can still achieve excellent results in this exhibition. All the big parties gathered to share the 19th International Mining and Minerals Recycling Exhibition. You are also welcome to come to the exhibition site for inquiries. Our booth number is 3128, and all customer questions will be answered by then, and the machine will not be lost anymore.
Prev:What is the screening rate of the Raymond mill?