What equipment can grind 400 mesh calcite ore powder? The manufacturer Clirik combines the grinding needs of the mineral powder industry, and the continuous supply of 400 mesh
calcite Raymond mill
equipment is an upgraded new Raymond mill. The equipment covers a number of patented technologies, and various performance indicators have been greatly improved, and are deeply favored by customers of calcite ore powder.
Learn about 400 mesh

calcite Raymond mill
What manufacturer sells professional calcite Raymond mill? Clirik is a mill equipment manufacturer that keeps pace with the times. In its deep development, Clirik's Raymond mill, vertical mill, ultra-fine mill, ultra-fine vertical mill and other equipment have always been well received by customers in the powder industry. favorite. The fineness that can be ground can be between 80-2500 mesh, the fineness is uniform and fine, the particle shape is excellent, and the powder quality is good. It can grind many materials such as non-metallic mines, coal mines, solid waste residues and so on.
What I want to talk about here is the new upgraded Raymond mill equipment. Compared with the traditional mill, Clirik's Raymond mill increases production and consumption, saves energy and reduces costs. The material to be ground is Mohs hardness below 7 , Various non-metallic mines with humidity within 6%. The following mainly introduces two types of Raymond mill equipment.

High-pressure suspension Raymond grinding mill
The Raymond mill is a newly upgraded environmentally friendly mill equipment with multiple patented technologies. Compared with traditional mills, it can increase production by more than 40% and save unit power consumption by more than 30%. It can grind marble, limestone, Non-metallic mineral powders such as barite, marble, bauxite, etc. are used to grind calcite powder, which can get twice the result with half the effort, the grinding efficiency is greatly improved, and the powder quality is also greatly improved.
This equipment is also an energy-saving and environmentally-friendly pulverizer with large conveying capacity and large shoveling volume. It adopts a maintenance-free grinding roller assembly and a new plum blossom frame structure, which is more reliable in operation and more convenient in maintenance. The finished product particle size is 80- Adjusted between 600 meshes, it is a special equipment for grinding non-metallic mineral powder.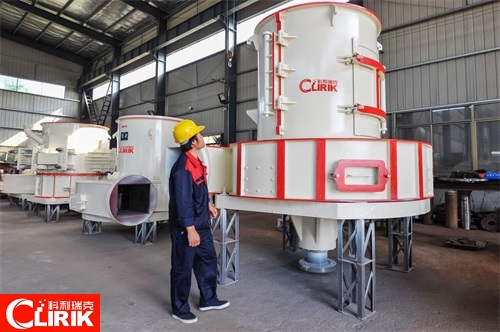 How to choose? How much does it cost?
Is the 400 mesh calcite Raymond mill equipment expensive for grinding calcite ore powder? The mill manufacturer Clirik provides an exclusive selection production line plan. The information on the grinding fineness, capacity, equipment installation area, and finished product use for each project is very valuable, because this is to formulate an exclusive selection configuration plan and equipment quotation The key is. As a professional manufacturer, Clirik uses rich experience in mechanical processing and manufacturing and program design to escort every ore grinding project to increase production.
For grinding calcite ore powder, please come to the mill manufacturer Clirik anytime and anywhere for further visits and more details. The new Raymond mill equipment is a special equipment for grinding calcite, marble, limestone and other non-metallic minerals. Clirik provided 400 mesh calcite Raymond mill equipment to help generate income and increase production.
If you want to know the Raymond mill price or have any questions about calcite Raymond mill, please do not hesitate to contact us.
Phone: 008613917147829/0086-21-20236178
E-mail: info@clirik.com
Address: No.19 Fuqing Rd, Pudong New Area, Shanghai201201,China.
上一篇:How much is a talc Raymond mill?
下一篇:Project case: 325 mesh limestone Raymond mill production line was successfully put into operation!