First,Raymond roller mill installed as follows:
First the first gear hanging into the pit filled base, pay attention to control the height; the upper level meter calibration plane, while the gear is installed on the face of the bolted.
Second the host to install: Before installing rubber shock pad should be fitted in the lower plane of the base and the cement foundation and anchor bolts at the connection between the contact, and then use the box-shaped base level meter calibration plane.
Third Raymond roller mill plumbing fixtures to position and height should be required to install, can not be arbitrarily altered and heightening, the pipe joints should be sealed, can not have leaks after tightening. Electrical equipment should be accurate and reliable, should be carried out after the test machine the parts to be installed.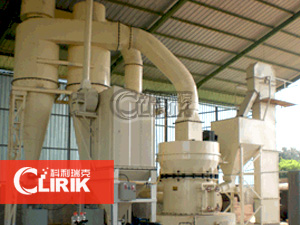 First the blower should load the boot, to be operating normally after the load, and then observe its smooth operation, no abnormal noise and vibration, bearing the maximum temperature should not exceed 70 ℃, the temperature rise should not exceed 35 ℃.
Second empty load test machine running at no load test machine before, roller device should hold rolled rope nets prison, avoiding contact with the impact of the roller and grinding ring, then the host air test machine running at least 1 hour; Host should be running smoothly, cabinets oil temperature should not exceed 80 ℃, temperature does not exceed 40 ℃.
Third load test machine running time of less than eight hours, Raymond roller mill after the machine is working properly no abnormal noise, the pipe joints seamless wind phenomenon, after the test machine again and tighten each fastener can be put into normal use.
Prev:We Made Great Achievement at Bauma China 2014