Introduction of talc
Talc is a magnesium mineral, commonly found in metamorphic rocks, such as chlorite schists, serpentine and magnesite. Talc is a metamorphic mineral resulting from the metamorphism of magnesian minerals such as serpentine, pyroxene, amphibole, olivine, in the presence of carbon dioxide and water. Talc is used commercially because of its fragrance retention, luster, purity, softness, and whiteness. Other commercially important properties of talc are its chemical inertness, high dielectric strength, high thermal conductivity, low electrical conductivity, and oil and grease adsorption. Major markets for talc are ceramics, paint, paper, and plastics.
Talc powder Production line, Talc processing plant
Talc powder Production line, Talc processing plant is mainly composed of main unit, analyzer, fan, dischargeing cyclone separator, powder cyclone separator and air duct. Among them, the main unit consists of frame, blow shell, shovel, grinding roller and grinding ring.
Most talc deposits are open pit mine. Talc rock is mined by giant shovels. The different ore types are sorted as they are extracted from the seam. The large talc rocks will be fed into crushing plant for small particles. Then the talc ores will be sorted according to their talc content and brightness. From talc rock to talc powder, the talc processing plant involves crushing, washing, sorting, analysis, milling (grinding, pulverizing) and packing etc.
Talc has a hardness from 1 to 2.5 in several types, such as foliated talc, stealite or soapstone, and French Chalk. Sorting process is key phase of the production process after extraction in order to cater to diverse product qualities for different product applications.
In talc powder production line, crushed talc is grinded into powder with 200 mesh and 325 mesh, used for paper making. The fine talc powder is less than 5 um, and mainly used in Coatings, paints, pharmaceuticals, cosmetics, plastics and other industries.
Talc powder grinding mill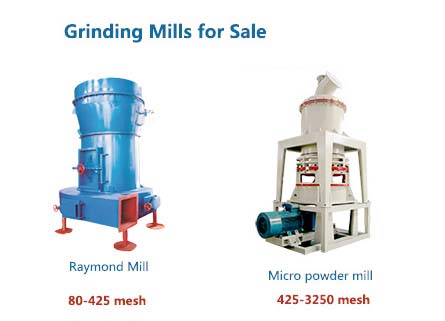 Raymond Mill
is used for grinding talc into powder less than 0.044mm. The complete talc grinding plant includes jaw crusher, elevator, vibrating feeder, classifier, collector cloth deduster and high-pressure blower.
In order to get fine talc micro powder, we choose the
Super micro Powder Grinding Mill
used as talc fine powder machine. The finished size can be upto 0.005 mm, and the capacity range from 320 kg/h to 6000kg/h.
Prev:Application Range of raymond roller mill