The carbon black plays an important role in the production of rubber industry. For example, when making the automobiles tires, the carbon black is a kind of pigment.
If you want to make full use of the carbon black, the carbon black should be made into powder.
How to make the carbon black into powder ia a very important aspect we should take into consideration.
By Clirik Grinding Mill, this problem can be easily solved.
The whole grinding system of Carbon Black raymond mill/Grinidng Mill includes the jaw crusher, elevator, hopper, vibrating feeder, grinding mill, pulse-jet collector(which could ensure the 99.9% of the petrol coke powder can be collected).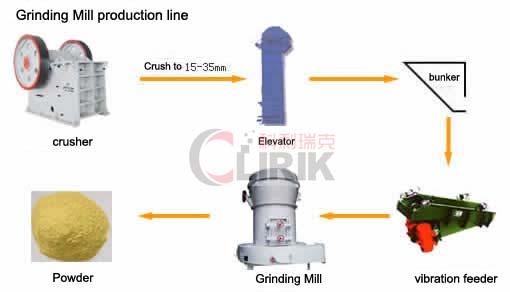 In China, almost all of the carbon black powder companies are all using our mill. So a great number of case plants can erase all your doubts and make everything clear.
The
Carbon Blackgrinding mill
is for
grinding materials
with hardness less than 6 in Moh's scale and humidity less than 6 percent such as kaolin, limestone, calcite, marble,talcum, barite , gypsum, dolomite, bentonite mud,mica, pyrophyllite, sepiolite, diatomite, graphite, alunite, fluorite, potassium feldspar, phosphorite, pigment and so on. The granularity of the end products is 30-3000 meshes.
If you have any questions about Carbon Black grinding mill or intend to attain other projects to your production line,you can give a message to us.
Phone: 0086-21-20236178
Contact person:Jessie Zhao
E-mail: jessiezhao2013@hotmail.com
Prev:The bentonite powder can be processed by Clirik raymond grind
Next:Gypsum Powder Production line,Gypsum Powder processing equipm