Gypsum Powder Processing Operation
After extracted from quarries and underground mines, gypsum ore will be processed by gypsum powder raymond grinder. First it will be crushed and stockpiled near a plant. According to specific applications, the stockpiled ore is further crushed and screened to about 2 inches in diameter. If the moisture content of the mined ore is greater than about 0.5 weight percent, the ore must be dried in a rotary dryer or a heated roller mill.
Ore dried in a rotary dryer is conveyed to a roller mill, where it is ground to the extent that 90 percent of it is less 100 mesh. The ground gypsum exits the mill in a gas stream and is collected in a product cyclone. Ore is sometimes dried in the roller mill by heating the gas stream, so that drying and grinding are accomplished meantime and no rotary dryer is needed.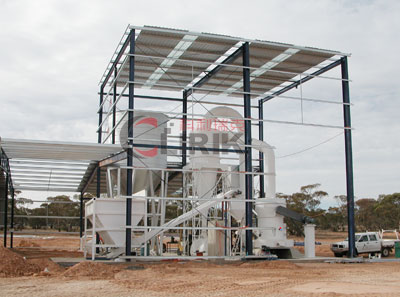 Gypsum Powder raymond grinder Price In India
Gypsum Powder raymond grinder vary widely in scale and level of technology. There are mainly five stages involving in the gypsum processing: excavation, crushing, screening, grinding and heating. Many different types of gypsum powder raymond grinder need to be applied in these processes. India is the world second largest producer of gypsum, CLIRIK designs the high performance gypsum processing production line according to customers' requirements and geography condition in India. CLIRIK gypsum powder raymond grinder in India includes jaw crusher, impact crusher, cone crusher machine, grinding mill, vibrating screen. Gypsum processing plants are also exported to many countries such as Brazil, Pakistan, Jamaica, India (world's second largest producer), Thailand, Spain (the main producer in Europe), Germany, Italy, England, Ireland.
If you have any questions about Gypsum Powder grinding machinel, please do not hesitate to contact us.
Phone: 0086-21-20236178
Contact person:Jessie Zhao
E-mail: jessiezhao2013@hotmail.com
Prev:Merry Christmas And Happy New Year To You
Next:How Can decrease the Maintenance Cost of Raymond grinder mill