400 mesh gypsum mill For gypsum powder customers, Clirik's
gypsum Raymond mill
has high efficiency and low energy consumption, and therefore has a good reputation in the market, stable operation and long service life. Long, the whole gypsum mill equipment has low operating cost and has won the favor of many customers. It is a
Raymond mill
manufacturer that grinds 400 mesh gypsum powder. The Clirik team strives to provide the exclusive gypsum grinding line solution to create value for customers and create a bright future.
Clirik-gypsum powder customer's mill selection
What kind of mill equipment can I use for processing gypsum powder? In fact, there are many types of mill equipment for grinding gypsum, mainly based on the needs of customers. Shanghai Clirik is an experienced manufacturer of large-scale mills, which produces a wide variety of mill types. The performance is also stable, the cost performance is higher, and it has been loved by many non-metallic mineral powder customers.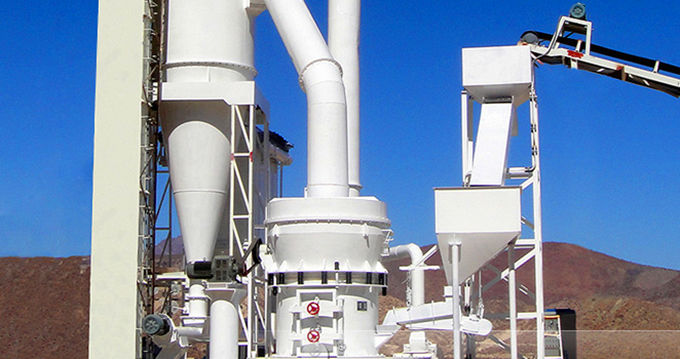 Shanghai Clirik

Gypsum Raymond Mill

provides tailor-made services
In the market torrent, the quality of the products is very important, but the after-sales service is also very important. Only by strengthening the after-sales service, ensuring the normal operation of each production line, can create capacity and value for the customers' grinding projects, and obtain many customers. Favor and support. Clirik offers tailor-made services tailored to customer needs, which means that for each grinding line needs, we will create a unique selection configuration for you to create value for your project with greater product advantages.
Clirik, a 400mesh
gypsum Raymond mill
manufacturer, is a professional manufacturer of gypsum mill equipment. Clirik is tailor-made for customers, and provides more reasonable mill prices. After years of development, The brand of Clirik mill is well-known at home and abroad, and has won the trust and support of customers. If you want to order our grinding machine, please call the hotline to consult the gypsum Raymond mill for 24-hour consultation mobile phone: 18001642498.
Prev:New Raymond mill realizes coal energy development