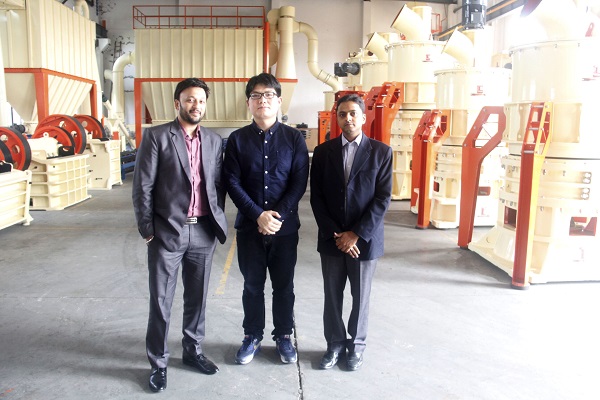 The May Day holiday is coming,and the weather is pleasant,so we can go out to play again.But we were also busy for a period of time before the holiday,which was because the customers were more these days.Look,two Indian customers came to inspect our HGM series
Micro Powder Grinding Mill.
They want to grind glass to powder.You know,the glass,which is used in the manufacturing of cosmetic,beer,condiment and window,is one of the common things in our daily life.
So tens of thousands tons of waste glass can be reused every year,which solves the problems such as waste glass stacking and resource wasting.
The output they required was between six hundred to eight hundred mesh,according to which,our engineer recommended some solutions of choose and buy,and the customers were intrested in HGM series Micro Powder Grinding Mill.Then our sales manager introduced the characteristics of the machine according to their requirements detailedly. At last,HGM100 Micro Powder Grinding Mill was chosen.
In the afternoon,our sales manager introduced the components and operation method of HGM100 Micro Powder Grinding Mill detailedly,which made customers very satisfied.And then,they signed the purchase contract with us.
Just off a wave of customers yesterday,other customers come to inspect our milling equipments again today.How popular Clirik Machines are!
Welcome new and old customers to our company to buy
grinding mills
!
Prev:200 Mesh Potassium Feldspar Powder Processing Plant-Feldspar Raymond Mill