Calcium Carbonate Powder Uses
Calcium carbonate through Calcium carbonate grinding mill machine deep processing can be widely used in the following industries:
1. Within 200 mesh: used in a variety of feed additives calcium content more than 55.6 without harmful ingredients.
2. 250 mesh to 300 mesh: plastic factory, rubber factory, paint factory, waterproof material plant highland interior and exterior materials and paint. Whiteness is above 85 degrees.
3. 350 mesh to 400 mesh: used in the manufacture pinch, the water pipes, chemical. Whiteness is above 93 degrees.
4. 400 mesh to 600 mesh: used in toothpaste paste, soap. Whiteness is above 94 degrees.
5. 800 mesh: used in rubber, plastics, cables, pvc, whiteness is above 94 degrees.
6. 1250 mesh: pvc, PE, paint, paint grade products, paper primer, paper coating, whiteness of 95 degrees or more. With high purity, high whiteness, non-toxic, odorless, fine oil low, low hardness.
7. Calcium carbonate can be used as agents: absorption rate of up to 39%.
8. Calcium carbonate alkaline, commonly used in acidic soil improvement
9. Calcium carbonate can also be used in the laboratory preparation of carbon dioxid.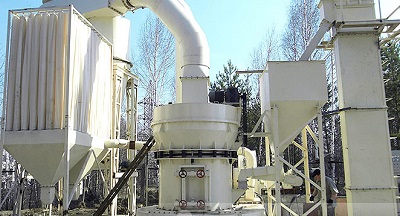 The whole Calcium carbonate Raymond mill Production line can be divided into four parts as follow.

Crushing: Usually, the Calcium carbonate to process usually have such big sizes that it is impossible to be used to grinder powder due to the limited size of the input opening. So big stones have to be crushed into the centimeters. We recommend hammer crushers or small jaw crushers here.

Elevating: The feeding opening is usually at the top of the frame, so the raw materials have to be elevated to the top of the machine for feeding. The bucket elevator is the best equipment for you here with a small occupied area to ensure the smooth feeding.

Powder grinding: This is the core part of the whole grinding plant. It usually comprises of agrinder mill. With the action of rollers, the material is grinded to a high fineness until being discharged.

Dust cleaning: This is the final step of the powder production. There is always a serious dust raising during the working of grinder mills, which not only causes the pollution but also hurts the health of workers. So Shanghai Clirik powder grinding plant is equipped with an advanced dust cleaning system to filtrate more than 95% of the dust.

Calcium carbonate Raymond mill manufacturer

Shanghai Clirik Machinery Co.,Ltd is the professional calcium carbonate Raymond mill manufacturer, devoted to the calcium carbonate powder process more than 10 years.Clirik can supply Vertical Roller mill,Raymond Mill,Ball Mill,Ultrafine mill,Hammer mill used for calcium carbonate grinding.and supply hammer crusher,jaw crusher,cone crusher,impact crusher for calcium carbonate crushing,our company have gotten the ISO9001:2008 and CE certification.If you want to know the complete calcium carbonate powder production line price,pls contact with us

Email: sales@clirik.com
TEL: 86-21-20236178, 86-13917147829
Prev:The Gap Between Different Models of Calcium Carbonate Raymond Mill Capacity
Next:The Advantages and Disadvantages of Traditional Raymond Mill