Grinding Mill technology developed quickly with more and more investors enter the powder making industry. The 0~425 mesh powder grinding mill produced by CLirik has been improved generation by generation, and it is the fourth generation already. Here we mainly compare the latest MTM Trapezium grinding mill with the traditional Raymond mill, looking for the differences.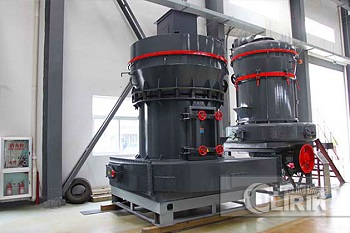 1. The Structure Differences of Raymond Mill and MTM Trapezium grinding mill

Firstly, the obvious difference if the quantity of rollers. Raymond mills are usually have three rollers, but the MTM Trapezium grinding mill can be equipped with six rollers. Affected by this factor, the MTM grinding mill has larger capacity than Raymond mill. Secondly, MTM grinding mill use some springs to enhance the grinding force. But Raymond mill do not. Benefit from strong grinding force, the grinding efficiency is improved. Thirdly, the classifier driving systems are quite different. Raymond mills use belt drive, but MTM Trapezium grinding mills adopt gear motor or variable-frequency motor, ensuring steady good final products. Fourth, the dust cleaning device is also quite different. Raymond mill often do not use filter or just use simple bag-filter, but all MTM grinding mills are equipped bag filter or pulse-dust collectors.

2. The Material Differences between Raymond Mill and MTM Trapezium grinding mill

In fact, the materials that be used to produce Trapezium grinding mill is also improved all the time. According to the our manufacturing experience and the newest technology, we always hope to find better material or material ratio. As the fourth generation grinding mill, MTM Trapezium grinding mill has better material.
Prev:Clirik Barite Raymond Mill For Barite Powder Grinding Production Line
Next:The Gap Between Different Models of Calcium Carbonate Raymond Mill Capacity