Barite application
Baryte, or barite, is a mineral consisting of barium sulfate. The baryte group consists of baryte, celestine, anglesite and anhydrite. Baryte itself is generally white or colorless, and is the main source of barium. Baryte and celestine form a solid solution (Ba,Sr)SO4. Shibang can supply you baryre crusher or barite crusher in barite mining industry.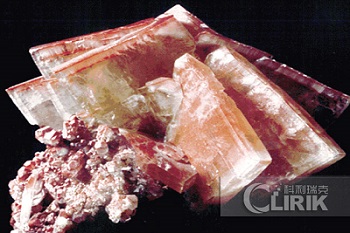 Barite Raymond mill
is used for grinding the barite, limestone, kaolin, cement, slag, etc, below scale 9.3 of Mohs hardness and 280-odd sorts of non-inflammable and nonexclusive stuff in the trades of mining, metallurgical industrial, chemical engineering and building material for high fine powder generation and processing. The product size is adjustable in the range of 30-425 (600 the largest) meshes. It is possible to produce 30-80 mesh coarse powder through special device in the machine.
Barite Raymond Mill Features :
1. Compared with other mills under the same power output increased 20-30%, Barite Raymond Mill grinding roller pressure on the material under the action of the spring in the high-pressure increase 800 - 1200kg.
2. Barite Raymond Mill on the Mohs hardness of less than 9.3 processing of mineral materials can be crushed.
3. Barite Raymond Mill wide range of product particle size, particle size up to 0.613 mm the thickest (30 mesh) particle size of generally up to 0.033 mm (425 mesh), few materials can reach 0.013 mm the smallest (1, 000 head).
4. Barite Raymond Mill dust effect is entirely up to the national dust discharge standard.
5. Barite Raymond Mill analyzer easy to adjust.
6. Barite Raymond Mill grinding device of overlapping multi-stage seal, seal.
Barite Powder Grinding Production Line
mainly consist of
Barite Raymond Mill
main unit, classifier, powder collector, dust cleaner, blower, muffler, sound-proof room, crusher, bucket elevator, storage hopper, and vibrating feeder.
The rollers tightly rolled on the ring under the effect of centrifugal force. Shovel sends material between the roller and ring and the material is grinded into powder under the high pressure.Then the fan blows the power up into the analyzer. At this time, the power material met the fineness requirement get through the analyzer and get into the power cyclone separator while the others will be sent back for re-grinding.The whole system is airtight circulation.
Barite Raymond Mill
Price
If you want to know the
Barite Raymond Mill
price or have any questions about Raymond mill, please do not hesitate to contact us.
E-mail: info@clirik.com
Prev:How to grind Petroleum coke in Raymond Mill
Next:The Differences between Raymond Mill and MTM Trapezium grinding mill